And Dance for Your Health!
DANCE CLASSES FOR ALL LEVELS
…TAKE DANCE LESSONS FROM THE BEST!
Welcome to The Fort Wayne Ballroom Company! We provide the highest quality ballroom dance lessons available in a healthy, fun, and inclusive environment. Whether you are learning to social dance, have desires to compete in Dancesport Competitions, or are preparing for a special event or wedding, our highly-trained staff of professionals can fulfill all of your dance needs!
UP YOUR DANCE GAME..
… Train for Dancesport Competitions
WE WILL HELP YOU FIND YOUR LEFT AND YOUR RIGHT!
"I can't dance – I have two left feet"….
Our introductory course to beginning dance is a great way to find your left and your right!  We recommend it to all new students because it gives an individual or couple a chance to explore many different dances with different learning styles within 3 private lessons, 2 group classes, and 1 dance party. Our DVIDA certified staff will guide you through the basics and discuss your interests and goals with you. For most people, they finish the experience knowing what dances they enjoy and how they want to continue learning.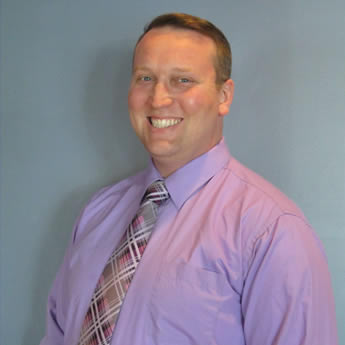 Owner/Master Instructorand a UCWDC World Title
Christopher Spalding is a Co-Owner and Master Instructor at The Fort Wayne Ballroom Company. He and his wife, Kelly Bartlett-Spalding, opened The Fort Wayne Ballroom Company to bring their fun-loving, welcoming attitude and their world-class training and experience to their corner of Indiana. Students are traveling from all over the world to come be a part of this wonderful school.
Kelly Bartlett-Spalding is Co-Owner and Master Instructor at The Fort Wayne Ballroom Company. She has an extensive background in Dance Education, Performance and Competition, working with young children, adults, senior citizens and individuals with special needs. Kelly, and her husband, Christopher Spalding, compete in the American Smooth Division – and are Regional Rising Star, Open Professional and Showdance Champions.
Client Services Specialist
Tom Hirata is the Client Service Specialist at the Fort Wayne Ballroom Company. He is a DVIDA Certified Instructor. Tom has been dancing since his early twenties, studying ballet and jazz. He began dancing International Standard and the Hustle in his mid twenties. After a twenty year break, he began dancing again. He studied Latin with Terry and Rozana Sweeny, International Ballroom with Christine Zona. He has also studied Salsa and West Coast Swing.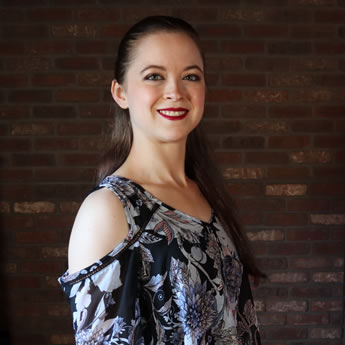 Karen Jacobs is an instructor at The Fort Wayne Ballroom Company. She is DVIDA certified with honors in both Smooth and Rhythm. Karen has been ballroom dancing for eight years, and began competing six years ago.
Marcalee has been ballroom dancing since she was 13 years old and has been in love with the sport ever since. Teaching since the age of 17, She is a versatile instructor who wants to teach anyone from youth to wedding couples to those still young at heart.
Zoe Láska is the Office Manager for The Fort Wayne Ballroom Company. She is a DVIDA Certified Dance Instructor and Certified Personal Trainer.